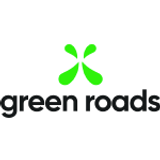 No reviews yet, be the first to leave one.
Green Roads
Fort Lauderdale, Florida
Page updated: Jan 8, 2021
Description
Green Roads is an award-winning CBD company dedicated to improving your physical and mental well-being. Simply put, we produce the highest quality, pharmacist formulated CBD products on the market. Our use of pure, potent ingredients, our proprietary formulations, multi-stage third-party lab testing and QR codes linked to lab results on every package, are all part of our commitment to our customers. It's no wonder we lead the industry in transparency and are proudly sold in more than 10,000 locations. Over the years, Green Roads has won multiple awards for our quality products and industry leadership. We have been named the #1 privately-held CBD company in the U.S. Although we love the recognition, we are far more honored by the heartfelt emails and social posts we get from men and women all over the country who tell us that our products have changed their lives.
Information
Fort Lauderdale, Florida
https://www.greenroadsworld.com
Price guide
Cost: Unknown
Average price: Unknown
Nearby alternatives