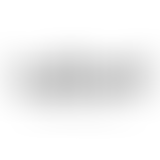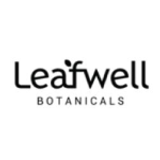 No reviews yet, be the first to leave one.
Leafwell Botanicals
Steamboat Springs, Colorado
Page updated: Oct 5, 2020
Description
Leafwell Botanicals is a Colorado-based company focused on manufacturing premium hemp-infused products. We pride ourselves in providing only the best quality products by partnering with US-based career organic farmers, using only extraction methods that preserve the plant's natural properties, complimenting our hemp extracts with clean label complementary ingredients, and lab testing to ensure our products meet or exceed our high-quality standards. What Makes us Stand Apart? 1) We are involved throughout our entire supply chain. We have direct relationships with farmers for our hemp extracts and we do our own extractions and finished product manufacturing. 2) We exclusively use organic ingredients for all of our consumable products and for all of our topicals products we only use all natural ingredients and no fillers. 3) Competitively priced. We believe in making our products accessible to the masses and will always be at the forefront of competitively priced premium products to give your audience the best product at the best price 4) We also make the products for over 15 other brands in the hemp industry which in the aggregate are in over 10,000 stores.
Coupons
Nothing here at the moment, check back soon. Or subscribe to our newsletter to get notified about news and coupons.
Products
No products found for Leafwell Botanicals
Information
Steamboat Springs, Colorado
http://leafwellbotanicals.com/
Price guide
Cost: Unknown
Average price: Unknown
Nearby alternatives