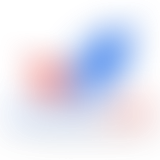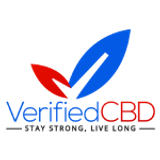 No reviews yet, be the first to leave one.
Verified CBD
Miami, Florida
Page updated: Oct 5, 2020
Description
Verified CBD is a southwest Florida-based company that has been in business since 2014, and stands out from other CBD companies in more ways than one. First of all, the quality of products is superior to other similar companies due to the fact that we use CO2 extraction for CBD, and we test our products at GMP labs, putting them through high-performance liquid chromatography (HPLC testing). These tests make sure that the CBD isn't contaminated by any pesticides, chemical fertilizers, herbicides, or heavy metals. Verified CBD is most famous for its line of CBD oils and creams. Each product has a multi-purpose, depending on what type of health condition you'd like to defeat. You'll immediately notice that our company doesn't have an abundance of different products on the market. Basically, we prefer quality over quantity, which means every one of our products is top-notch.
Coupons
Nothing here at the moment, check back soon. Or subscribe to our newsletter to get notified about news and coupons.
Products
No products found for Verified CBD
Information
Miami, Florida
https://verifiedcbd.com
Price guide
Cost: Unknown
Average price: Unknown
Nearby alternatives